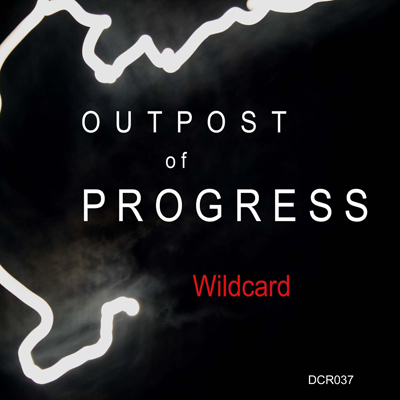 [DCR0037] OUTPOST OF PROGRESS - WILDCARD
Alternative/Electronica | 21.08.2015
Slow beats, deep basses, beautiful, old synthesizers sounds, and on the top this beautiful, warm voice. Alternative meets electronic. Five downtempo, electronica tracks for the dancefloor and on the same time for relaxing at home on your couch. A nice piece of electronic music.
Tracklisting:
01 Beat The Devil
02 I Feel Born Again
03 Is There Anybody Here
04 Show Me The Way
05 Don't Stay Away
Feedbacks:
Pablo Prado aka Paul Nova (plurecords, di.fm) - Thanks for your promo! I will play in my live sets and radioshows for sure!
—————————–
Sergio Gomes (BREAKS lda.) - Weird but nice…
—————————–
Omar Cito Perez (Pacha recordings) - Amazing original stuff with no compromise ! although some of the tracks are not for me, i can appreciate the signature sound and artistic intent. Great release once again from DCR.
—————————–
Andrew Consoli (Around The Club Radio Show, Beatcamp) - Very strong
—————————–
Tripnotic (Filter Label) - Nice stuff!
—————————–
Stefano Lotti (Equlibrium Lab) - Thanks for the music!
—————————–
CSMNT61 (Motorik) - Wow. I feel born again is DOPE!. Thanks!!
—————————–
Damaged Man - Great Release!!! five tracks, all very interesting.I Love this kind of Music!! Full Support!
—————————–
Artur Nikolaev (Kayf Label) - Nice release! :)
—————————–
Mild Bang (Blaq, Thoughtles, Loco) - Nice music!!
—————————–
Dj Smos (Café d'Anvers) - Really like 'Beat the Devil'
—————————–
DJ Frisco (Hit Clubbin) - support in Hit Clubbin´radio show
—————————–
Lefrenk (Deep Different) - Very good, thanks.
—————————–
Forest People (Planet Rhythm, Driving Forces) - Support!
—————————–