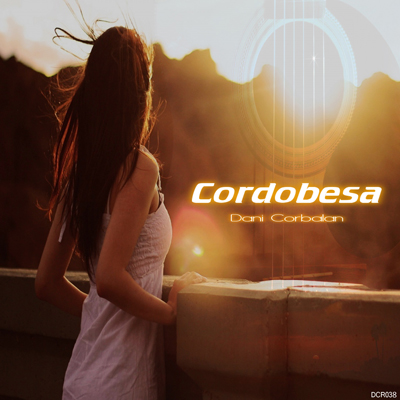 [DCR0038] DANI CORBALAN - CORDOBESA
House/Progressive House/Funk/Soul | 28.08.2015
Funky house beats, sexy saxophone, flute and trumpet tunes and driving guitar sounds. Cordobesa is a beautiful house track with Spanish flair. Crispy house beats, driving trumpet melodies, and dreamy guitar sounds, Spanish vibes for the  dancefloor. Lonely, a progressive house track at its finest, with a beautiful voice. Out of town, a funky house track, with soul voice. Dani Corbalan is back with three new house tracks for the dancefloor and a nice rework of Guivosa. Another brilliant piece of electronic music.
Tracklisting:
01 Cordobesa (Original Mix)
02 Lonely (Original Mix)
03 Guivosa (2015 Rework)
04 Out of Town (Original Mix)
Feedbacks:
Aerodynamic Xpress - Cordobesa!
—————————–
Pablo Prado (aka Paul Nova) - Thanks for your promo!
I will play in my live sets and radioshows for sure!
—————————–
Chris Drifter (Baroque Records, Hotfingers) - Out of Town is good
—————————–
Omar Cito Perez (Pacha recordings) - I said it very early longtime ago… Dani Corbalan is an artist to keep an eye on. His work is always quality wheter it be club or deep. Great rework on Guivosa.
—————————–
Anderson Noise (Noise Music) - thanks for the music
—————————–
Tripnotic (Filter Label) - Not somehting I usually play, but the release is awesome - funky and sunny!
—————————–
harry (exclusieffm.com)- Nice sound
—————————–
Beethoven TBS (TRI RECORDS, Distar, Electrotunes, DARDENIA Records) - Cool ep!
—————————–
House Legend Magazine (Review) - Great track i will play
—————————–
Stefano Lotti (Equlibrium Lab) - Thanks for the music!
—————————–
Damaged Man - Nice Release,Full Support
—————————–
Mark J aka Supagroove (Comuniquem Music) - Cool sounds!
—————————–
bashico :- Good summer vibes!
—————————–
CUSCINO - (Fashion Sells Musiq, iHeart Radio)Great summer vibes…need to do a remix EP for "Lonely" ;-) I'll get at least one of these on my FutureSound radio show as well on iHeartRadio. Cheers! - CUSCINO
—————————–